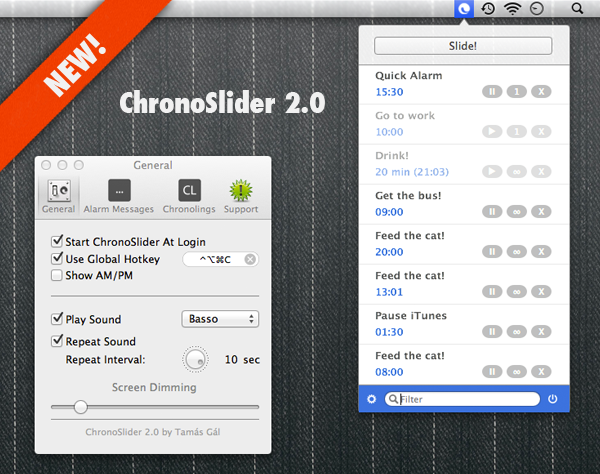 ChronoSlider is a tiny tool to help you manage alarms and timers with a unique user interface. It is designed to be simple, seamless and functional.
Available on the macOS App Store
Define a global hotkey and set an alarm or timer with only one mouse click! You choose the alarm time and a predefined alarm message with sliding your mouse across the screen.
Create your own Chronolings or use the predefined ones to execute timed (and recurring) AppleScript one-liner!
Features
Global Hotkey - access ChronoSlider from anywhere
Set an alarm or timer with just two mouse clicks
Intuitive and unique user interface
Repeating alarms and reminders
Execute timed (and recurring) AppleScript commands with your own Chronolings
ChronoSlider Reviews